A few months ago, I brought home the cutest little cabinet in the world from the goodwill. Noticing how adorable it was, I said to myself "I'm sure I'll find a use for this!" It's been a long time, and I still haven't. So I was hoping you, saucy, thrifty folks could help me figure out what to use this for, so it doesn't go to waste.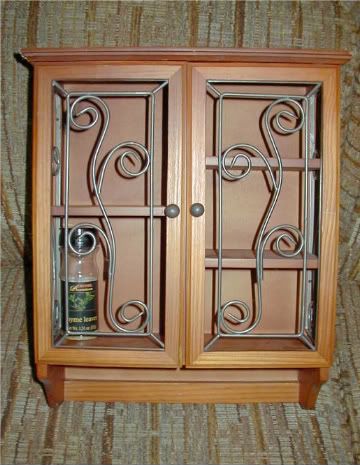 I'm aware that the obvious use would be a spice rack, but all my spices are in tall containers like the one pictured, which would leave half the cabinet unused, and not enough room for all my spices. But if you have cheap and ingenious new container ideas for my individual spices that would let them fit in here, I'd love to hear about it.
Also, I wanted to remind everyone, if you live in a college town, move out day is coming! Look up when classes end and cruise by the student neighborhoods of your city, and I guarantee you the sidewalks will be overflowing with perfectly good furniture that students are abandoning to go home for the summer. I've gotten some truly spectacular couches this way, and many people I know have gotten working electronics. It's a great way to reduce waste and also find something really cool for your apartment or house. For those daring enough to try dumpster diving, there may be even more cool loot.